DUI/DWI
Worldwide Military Defense
Charleston DUI / DWI Defense Attorneys
Contact The Hanzel Law Firm Today. Serving Clients in Charleston & the Surrounding Areas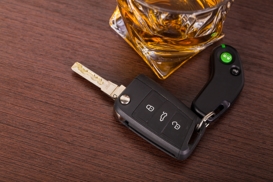 If you have been pulled over for drunk driving or charged with a DUI, whether or not there were injuries or other vehicles involved, you are facing serious criminal consequences. Here at The Hanzel Law Firm, we have experience both prosecuting and defending DUI cases. We understand that DUI is a crime that regularly affects people who have no experience with the criminal justice system because they are not criminals. We will listen to your side of the story, examine the evidence and give you an honest assessment of where your case stands and what the best approach is.
At The Hanzel Law Firm, we know that it only takes a momentary lapse in judgment to be arrested for drunk driving. Our Charleston DUI attorney can intervene on your behalf to resolve your situation as expeditiously as possible.
Fighting to Protect Your Rights, Career & Future. Contact us today to learn more about what we can do for you at this critical time.
Military DUI / DWI in South Carolina
For service members stationed at any of the following bases, a civilian DUI arrest, whether you are convicted or not, will affect your military career:
Joint Base Charleston
NNPTC
NPTU
Naval Weapons Station Charleston
Ft. Stewart
Ft. Jackson
Marine Corps Recruit Depot (MCRD) Parris Island
MCAS Beaufort
US Naval Hospital Beaufort
Shaw AFB, FLETC
Coast Guard Sector Charleston
or just passing through South Carolina
We understand what the reporting requirements are and what your commands can do to you and how to best defend yourself and your career. We also can defend service members worldwide facing Article 15 / NJP, administrative separation or court-martial for DUI / DWI. Contact us so you don't run afoul of the complicated military rules that you must follow when you get arrested for a DUI.
Is DUI a Felony in SC?
DUI in South Carolina is considered a misdemeanor. A DUI is a felony if there is evidence of the following:
Physical harm to someone else that leads to great bodily injury or death

Driver violated at least one traffic offenses

The act of the driver is the proximate cause (if the driver was not there then the injury would not have occurred) of serious bodily injury or death.
What counts as "great bodily injury" are life-threatening injuries, lead to permanent disfigurement or the loss of an organ or impairment of an organ.
Felony DUI Penalties in South Carolina
If a serious bodily injury occurs, the penalty is a jail sentence between 30 days - 15 years (can't be suspended or be given probation), a fine between $5,000 - $10,000, and have your license suspended for the period of incarceration plus 3 years.

If death occurs, the sentence is between 1 - 25 years (can't be suspended on probation) and a fine ranging from $10,000 - $25,000, license will also be suspended during the incarceration plus 5 years.

If multiple deaths occur, all of the sentences will be given to the criminal concurrently or consecutively.
Do You Lose Your License for a First DUI in SC?
You will lose your driver's license for a first DUI in South Carolina for 6 months. If a driver is enrolled in the ADSAP program, you can get a provisional license which will allow you to drive while your license is suspended. On top of having your license suspended for 6 months, you will also face the following punishments:
Jail time from 48 hours to 30 days

Fines ranging from $400 - $1000
Military Breathalyzer / Drunk on Duty Cases
If your command is trying to punish you based on the results of a random hand-held breathalyzer test, you need to know your rights. The military is limited in how they can use the results of a breathalyzer, and errors are often made by commands. We know the limits on what breathalyzers can be used for and can help save your career from an overzealous command.
Don't wait to seek discrete legal advice. Call our firm at (843) 202-4714 to request a free case evaluation with The Hanzel Law Firm.
Why People Choose to Work With Our Firm Aggressive & Trial-Ready Defense
Zealous & Ethical Legal Advocacy After serving on active duty, Attorney Michael Hanzel has since devoted himself to standing up for fellow servicemembers.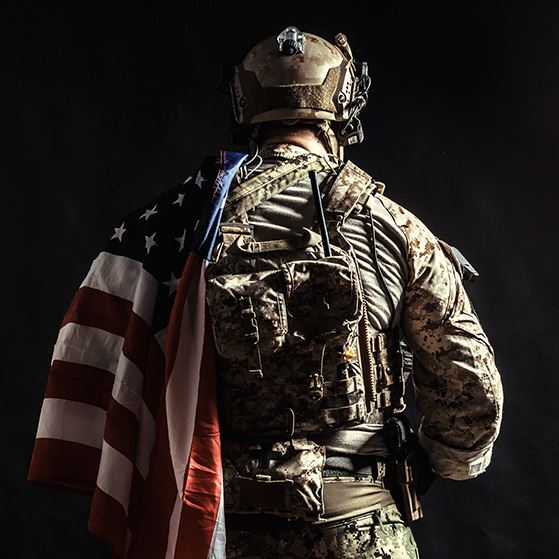 What Our work means Our Values
Zealous & Ethical Legal Advocacy

After serving on active duty, Attorney Michael Hanzel has since devoted himself to standing up for fellow servicemembers.

Fighting for Your Constitutional Rights

As JAG, Attorney Michael Hanzel swore an oath to protect and defend the Constitution of the United States. He will protect your rights and fighting for your freedom.

Know the Criminal Justice System Inside & Out

Our attorneys have seen the best and worst of our justice system. They will do what it takes to navigate you through its complexities.

Proven Track Record as US Navy JAG

With over a decade of experience in the military justice system, Attorney Michael Hazel has achieved outstanding results for our clients.
We're On Your Side Schedule a consultation