Guns & Weapons Crimes
Worldwide Military Defense
Charleston Gun Charge Attorneys
Explore Your Options with The Hanzel Law Firm, Serving Charleston & the Surrounding Areas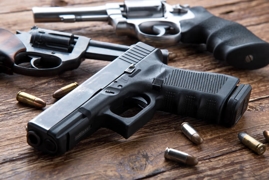 Firearms are well-integrated into military culture, but their distribution and use are highly regulated. Misconduct involving weapons and firearms is taken seriously in all branches of the military and can result in significant penalties for the accused. If you have been charged with a weapons-related offense, the time to seek defense counsel is now.
At The Hanzel Law Firm, our legal team consists of experienced Charleston military gun charge lawyers who know how to protect the rights and reputation of our clients both in and outside the courtroom. We know how to examine the prosecutors' allegations in these matters and ensure any shortcomings are thoroughly examined before the law.
The Hanzel Law Firm: Fighting to Protect Your Rights, Career & Future. Contact our Charleston gun charge lawyer today to request a free, 30-minute case evaluation.


Is it Illegal to Have a Handgun in your Car In South Carolina?
It is legal to have a handgun in your car even if you do not have a don't have a concealed weapons permit. Handguns can be placed in your glove compartment, closed console, closed trunk, or in a closed secured container. You're just not allowed to bring the gun to any school or college.
Common Gun Offenses in the Military
Firearms are a ubiquitous element of military culture, but our agencies go to great lengths to properly distribute them, provide training, and instill respect for weapons among our servicemembers. The Uniform Code of Military Justice provides penalties for various offenses that violate the military's approach to weapon safety.
Common gun offenses charged to military servicemembers include:
Carrying a concealed firearm
Discharging a firearm in public
Brandishing a firearm
Selling firearms
Improper exhibition of firearms
Illegally possessing firearms
Using a firearm while under the influence of a control substance/alcohol
The severity of these accusations varies. However, no matter what the perceived size of the weapons charge is, it is advised that you speak to defense counsel.
Access to the following is critical for many military careers:
Weapons
Ammunition
Training
New responsibilities
Guilty verdicts in these cases cannot only result in confinement and fines, but also limited access to these things.
The time to start exploring your defense options is now. Call our offices at (843) 202-4714 to speak with our knowledgeable team.
Why People Choose to Work With Our Firm Aggressive & Trial-Ready Defense
Zealous & Ethical Legal Advocacy After serving on active duty, Attorney Michael Hanzel has since devoted himself to standing up for fellow servicemembers.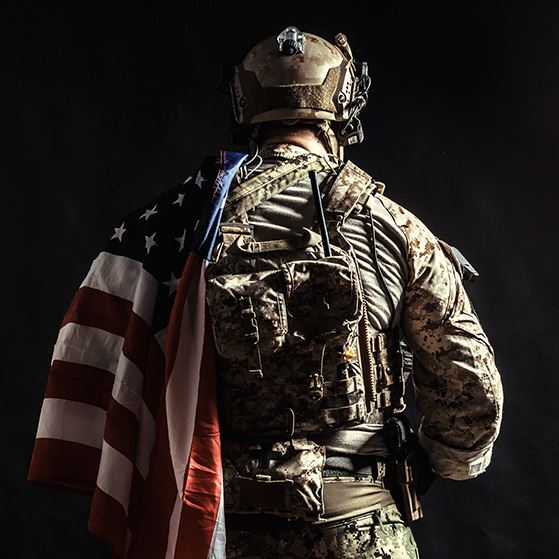 What Our work means Our Values
Zealous & Ethical Legal Advocacy

After serving on active duty, Attorney Michael Hanzel has since devoted himself to standing up for fellow servicemembers.

Fighting for Your Constitutional Rights

As JAG, Attorney Michael Hanzel swore an oath to protect and defend the Constitution of the United States. He will protect your rights and fighting for your freedom.

Know the Criminal Justice System Inside & Out

Our attorneys have seen the best and worst of our justice system. They will do what it takes to navigate you through its complexities.

Proven Track Record as US Navy JAG

With over a decade of experience in the military justice system, Attorney Michael Hazel has achieved outstanding results for our clients.
We're On Your Side Schedule a consultation