Maryland Military Lawyer
Worldwide Military Defense
Maryland Military Attorneys
We Will Fight to Secure the Justice You Deserve
Now, more than ever, members of the military are under strict legal scrutiny. Because of this, there are numerous situations in which a servicemember might require legal representation. At The Hanzel Law Firm, our legal team is led by Michael B. Hanzel, a veteran and former U.S. Navy JAG officer. Not only is Mr. Hanzel well respect by courts across the country and in Europe, he is also dedicated to helping service members clear their name a regain their reputation. We have represented clients and family members in military cases in Maryland and are standing by to help you or your loved one.
In fact, Mr. Hanzel founded the law firm because he believed he could accomplish more for military members, veterans, and their families by working from outside the system as a civilian attorney. If you are facing military criminal charges, we can help you obtain the best outcome possible.
---
Call (843) 202-4714 to speak with seasoned military defense attorneys about your case. Our law firm also offers free, confidential consultations.
---
We Will Fight For You
From accusations of sexual assault to hazing offenses, we can fight back against any crime you have been accused of, providing you with aggressive representation. We have the resources, skills, and experience you will need to fight for your freedom. Criminal convictions can carry substantial penalties and consequences, including fines, imprisonment, probation, and more. The effects of these penalties can ruin your reputation and jeopardize your future.
Our attorneys have helped military service members facing the following criminal charges:
---
We work tirelessly to provide all of our clients with the best representation possible. Call (843) 202-4714 to find out what we can do for you today.
---
Contact our Team Today
We can help if you or a loved one has been charged with a military crime. Our attorneys will take the time to thoroughly investigate the facts of your case, and we will look at every unique detail to come up with strong strategy for your defense.
In Maryland and the surrounding area, we represent military personnel serving at the following installations: Andrews Air Force Base, Walter Reed National Military Medical Center, Ft. George Meade, Patuxent River Naval Air Station, the U.S. Naval Academy, NSA Annapolis, and others.
Don't let the charges you are facing ruin your career and reputation—speak to our military defense attorneys today. We take pride in serving those who have served our country, so allow us to fight for you.
---
Call (843) 202-4714to consult with our military defense lawyers and find out how we can assist with your case. Let us put our skills to work for you.
---
Why People Choose to Work With Our Firm Aggressive & Trial-Ready Defense
Zealous & Ethical Legal Advocacy After serving on active duty, Attorney Michael Hanzel has since devoted himself to standing up for fellow servicemembers.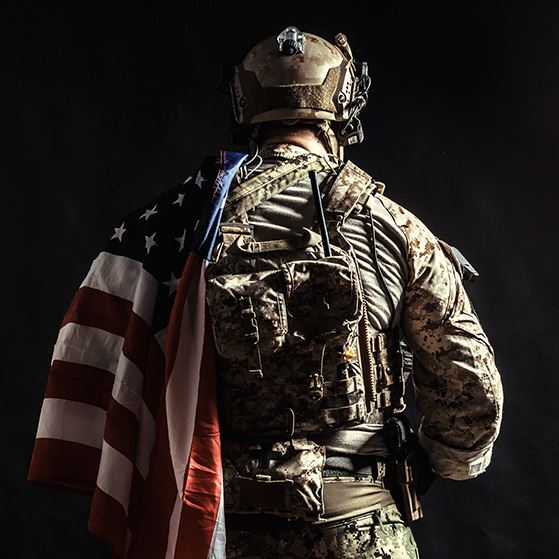 What Our work means Our Values
Zealous & Ethical Legal Advocacy

After serving on active duty, Attorney Michael Hanzel has since devoted himself to standing up for fellow servicemembers.

Fighting for Your Constitutional Rights

As JAG, Attorney Michael Hanzel swore an oath to protect and defend the Constitution of the United States. He will protect your rights and fighting for your freedom.

Know the Criminal Justice System Inside & Out

Our attorneys have seen the best and worst of our justice system. They will do what it takes to navigate you through its complexities.

Proven Track Record as US Navy JAG

With over a decade of experience in the military justice system, Attorney Michael Hazel has achieved outstanding results for our clients.
We're On Your Side Schedule a consultation