Washington Military Defense Lawyers
We Are Here to Defend Your Legal Rights
If you have been accused of a serious military crime, you will need an experienced lawyer to help protect your rights. Our team of military defense attorneys are here to help with your case. We understand the difficulties that come with this situation, which is why we are prepared to use our extensive resources to give you the best shot at obtaining a favorable outcome. We offer professional services that are tailored to the needs of your situation and our friendly staff can help you navigate any issues that might arise in your case. No case is too complex for our experienced attorneys.
---
Contact The Hanzel Law Firm online, or call (843) 202-4714 to set up your free, confidential consultation with one of our lawyers today.
---
We Will Fight for You
We have defended our clients against military sexual assault, officer misconduct, drug crimes, and many another serious offenses. If you are facing military charges, it is important that you consult with an attorney as soon as possible. The quicker our team can get to work on your case, the better your chances will be in court. Mr. Hanzel has defended dozens of clients in Washington and is prepared to fight for you.
Our team of lawyers have helped military service members facing all sorts of charges, including:
Our military defense lawyers are ready to aggressively defend you. At The Hanzel Law Firm, we will review the important details of your case and work to uncover the facts needed to build a strong defense strategy. More importantly, the strategy we come up with will be tailored to meet the specific needs of your particular case.
Let Our Former Military Service members Help You Today
Our attorney Michael B. Hanzel is a former U.S. Navy JAG officer who served in Bremerton, WA during his 12 years of military service. While based in Bremerton, Mr. Hanzel was tasked with taking over the Navy's Northwest defense litigation department as Senior Defense Counsel. During his time in charge, he led his Defense Service Office to repeated successes, including multiple full acquittals and ADSEP board wins, despite having the busiest per capita docket in the Navy.
In Washington and the surrounding area, we represent military personnel serving at the following installations: Fairchild Air Force Base, Lewis-McChord Air Force Base, Camp Murray Air Force Base, Fort Lewis Army Base, NAS Whidbey Island Navy Base, NS Everett Navy Base, Kitsap Navy Base, and others.
The Hanzel Law Firm is dedicated to providing skilled legal aid to all of our clients, in Washington and elsewhere. No matter how severe your charges are, we can develop a strategy that will protect your rights and interests.
---
Contact our Washington military attorneys online, or call (843) 202-4714 to discuss your case.
---
Why People Choose to Work With Our Firm Aggressive & Trial-Ready Defense
Zealous & Ethical Legal Advocacy After serving on active duty, Attorney Michael Hanzel has since devoted himself to standing up for fellow servicemembers.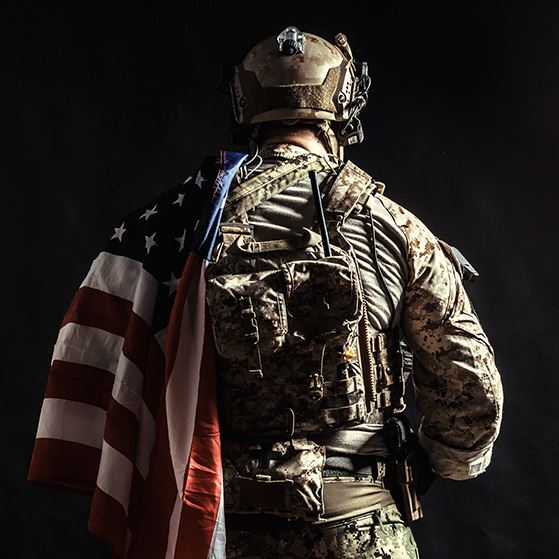 What Our work means Our Values
Zealous & Ethical Legal Advocacy

After serving on active duty, Attorney Michael Hanzel has since devoted himself to standing up for fellow servicemembers.

Fighting for Your Constitutional Rights

As JAG, Attorney Michael Hanzel swore an oath to protect and defend the Constitution of the United States. He will protect your rights and fighting for your freedom.

Know the Criminal Justice System Inside & Out

Our attorneys have seen the best and worst of our justice system. They will do what it takes to navigate you through its complexities.

Proven Track Record as US Navy JAG

With over a decade of experience in the military justice system, Attorney Michael Hazel has achieved outstanding results for our clients.
We're On Your Side Schedule a consultation