South Carolina Military Attorneys
Offering You Top-Rated Legal Services
As a military servicemember, you realize you are under heavy scrutiny at all times, particularly when it comes to the law. Your behavior both inside and outside of the base is sure to be under watch at all times, which may put you in an unfair position at certain points of your personal and professional life. If you are in need of a South Carolina military attorney, or specifically a Parris Island military lawyer who has a firm understanding of the intrinsic details of a military criminal proceeding, we at The Hanzel Law Firm strive to be your first choice.
Parris Island Military Attorneys
One of the most historic and heavily populated marine military bases in South Carolina is Parris Island, in which just over 16,000 marines attend boot camp every year. As a result, there is a significant chance of military criminal charges or accusations, including but not limited to those related to sexual offenses, hazing, urinalysis and drug crimes, appeals, security clearances, NJP, ADSEP, UCMJ, officer misconduct, and more. We know how damaging any of these convictions may be, and want to prevent any one of them from ever marking your record.
Proudly Serving Beaufort and Charleston SC
If you or a loved one is seeking a Beaufort or Charleston military attorney who will go above and beyond in an effort to fight for the rights you deserve, look no further than our team at The Hanzel Law Firm. We are committed to being your ultimate choice in legal advocacy, because we understand nothing is quite as important as your relentless pursuit of justice. We want to be here for you in your time of need.
At The Hanzel Law Firm, we have helped military servicemembers facing a variety of criminal charges, including:
---
If you would like to speak to a trusted representative of our firm, please don't hesitate to contact us by calling (843) 202-4714.
---
Why People Choose to Work With Our Firm Aggressive & Trial-Ready Defense
Zealous & Ethical Legal Advocacy After serving on active duty, Attorney Michael Hanzel has since devoted himself to standing up for fellow servicemembers.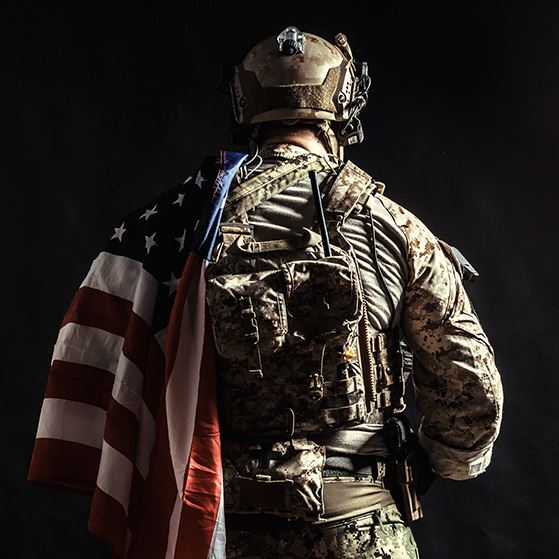 What Our work means Our Values
Zealous & Ethical Legal Advocacy

After serving on active duty, Attorney Michael Hanzel has since devoted himself to standing up for fellow servicemembers.

Fighting for Your Constitutional Rights

As JAG, Attorney Michael Hanzel swore an oath to protect and defend the Constitution of the United States. He will protect your rights and fighting for your freedom.

Know the Criminal Justice System Inside & Out

Our attorneys have seen the best and worst of our justice system. They will do what it takes to navigate you through its complexities.

Proven Track Record as US Navy JAG

With over a decade of experience in the military justice system, Attorney Michael Hazel has achieved outstanding results for our clients.
We're On Your Side Schedule a consultation